Wyld Smoke Churrasco Rub (150g)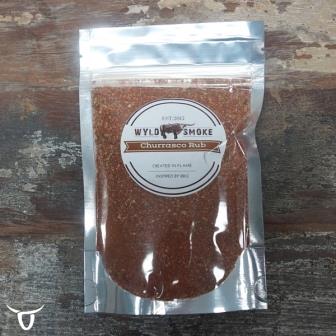 Wyld Smoke Rubs have been developed especially for people who have a love (some may say obsession), with all things BBQ!
The Wyld Smoke Churrasco Rub is a blend of heat, salt and smokey spices combined with coffee to create additional depth of flavour. It brings with it visions of South American BBQ, hot coals and aromas of charred meat.
SERVING SUGGESTION: The Churrasco Rub is perfect for low and slow BBQ cooking. Use the rub on beef, lamb or even pork. It is a great rub to finish off Beef Short Ribs, or rub it generously on your favourite steak!
It matches well with mesquite or cherry wood when smoked, or soak , pecan wood or hickory when smoked.
INGREDIENTS: Paprika, coffee, oregano, chilli, salt, onion, garlic.
Australian made, hand blended!