Freshly Sliced Christmas Ham
Billy's freshly sliced Christmas Ham on the bone.
You just can't beat our traditionally, double wood smoked Christmas ham, freshly sliced from the bone. These leg hams are gluten and allergen free and are an award winning favourite!
100% Australian pork, free range and sourced locally.
The hams are lightly cured and double wood smoked for 12 hours.
Need the hard work done for you? This is perfect for those needing smaller quantities and or looking to save time.
It's also the perfect way to indulge in some delicious sliced Christmas Ham in the lead up to Christmas.
SERVING SUGGESTION: Best served on fresh white bread with Pepe Saya butter.
$27.99/kg   |  min 250g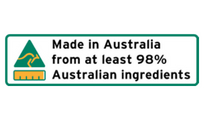 You may also like…