Pastrami Rub – Jackalope Slow Foods (100g)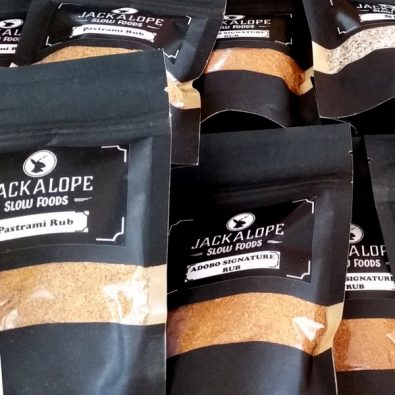 Jackalope Slow Foods  Pastrami Rub has a peppery base and is the perfect rub to turn corned beef into pastrami.
SERVING SUGGESTION: Rub over wagyu corned beef. It's also great on chicken!!
No preservatives, no flavour enhancers or anti-caking agents – Just pure locally made goodness!
Brisbane made, hand blended – Meat at Billy's proudly supports local producers and suppliers!