Chicken and Vege Kebabs – Free Range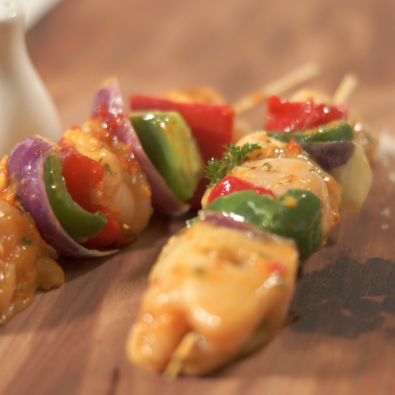 Free range chicken and vege kebabs – capsicum, spanish onion & skewered chicken breast pieces brushed with a light mango & chilli marinade. (Not spicy at all).
AVAILABLE SUMMER MONTHS ONLY
Pan fry or grill on the BBQ.
Mountain View Poultry certified free range.
GLUTEN FREE