Black Truffle Gift Pack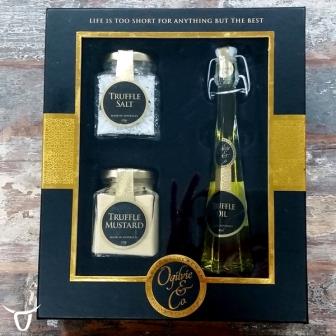 The Black Truffle gift pack is a great gift for someone who loves and appreciates good food.
GIFT PACK INCLUDES:
* Truffle Oil – best used as a finishing touch on a dish, or as the base for a truffle oil vinaigrette.
* Truffle Mustard – add a spoonful to your salad dressing or to flavour mayonnaise.
* Truffle Salt – use it to finish off a mushroom risotto or on your favourite cut of meat.
Out of stock